Request Submission Manager
13 Dec 2022

1 Minute to read
Request Submission Manager
Updated on 13 Dec 2022

1 Minute to read
---
In the main nav, you will see a notification that you have new requests with the number of new requests.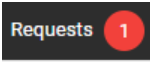 Click on Requests to bring up the Request Submission Manager.

Open requests will be listed. Filter by date and status to view more. Click on a request to open up more details.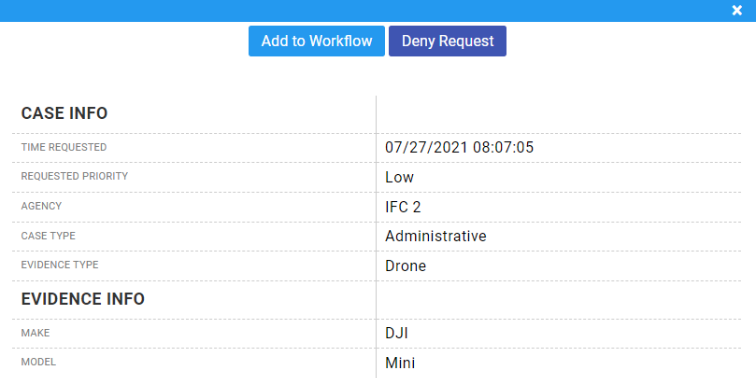 You can choose Add to Workflow or Deny Request. Denied requests can be shown in the manager with the Denied filter. When adding a case, it will prompt you for a case number. If the person who submitted the case entered a case number, that number will be auto-populated but you may change it. If you have Auto-CID enabled, it will generate a new case number. If Auto-CID is disabled, then you need to enter a new case number.
---
What's Next