USSS Stats
13 Mar 2023

3 Minutes to read
USSS Stats
Updated on 13 Mar 2023

3 Minutes to read
---
🧩 USSS Stats
xBit makes it EASY to enter your USSS stats and upload your results to the US Secret Service's Forensic Partner Reporting (FPR) tool.
The USSS Feature is only available to those who enable USSS stats in their settings. To enable in the menu go to Admin > About / Settings and then in the General tab select Yes for the Enable USSS Fields setting.
---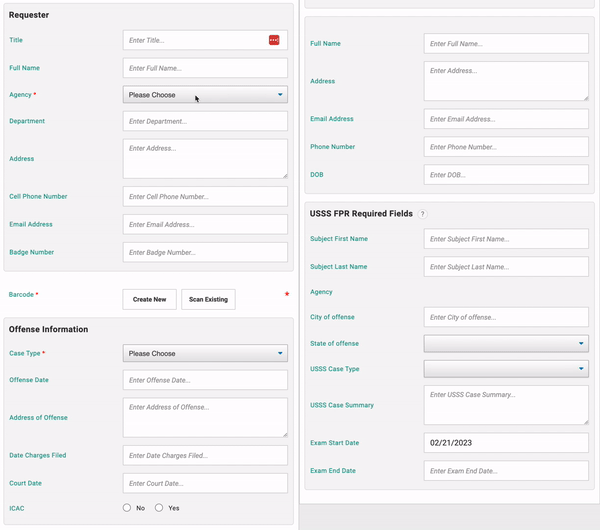 xBit simplifies entering the required USSS stats when creating a new case and will auto-fill most of the information. On the New Case page you will see a section in the center column that groups all the USSS FPR Required Fields. This makes it easy for you to fill out this information and will auto-fill information the Subject name you filled out above, the agency from the Requester's Agency, and the exam start date to today's date. When you fill out a new case, you should have all USSS fields entered besides the Exam End Date.
The city and state of offense fields should be automatically populated by the city and state of the requester's agency. If these fields aren't populated for the agency, the user will be prompted to edit the agency in the agency manager.
You have the option to auto-generate a summary of your case. xBit will create a basic description of your case based on the case information you entered so far that you are free to further edit.
It will also autofill the USSS Case Type if you have linked it to your xBit Case Type. Your internal xBit case types may not exactly match the US Secret Service case types. In this case we are going to set the USSS Case type to General Fraud for our internal Fraud Case Type. If you want to link case types so that it automatically selects General Fraud for all future Fraud cases, click this button below.
You can change any of this data as you need to such as if the offense didn't happen in the same city as your agency. xBit is doing its best to simplify your data entry, but you can change any of the automated changes. Every FPR field except Exam End Date should be simple enough to fill out and you can go ahead and submit the case when you fill out the rest of your data.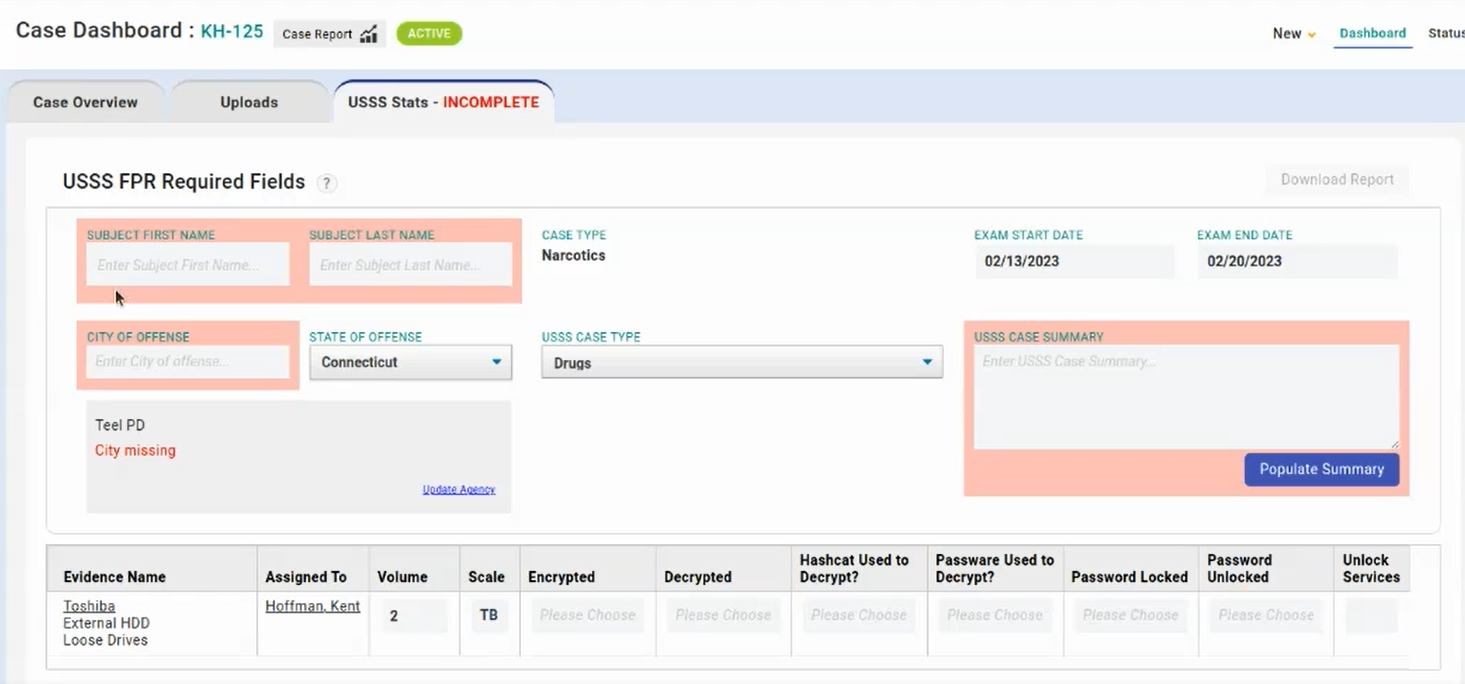 After creating your case, you will see there is a new tab called the USSS Stats. It will display all the data you previously entered and highlight missing data.
Once you enter USSS Stats for evidence, you will see it listed below.
While entering new evidence, click Show USSS Fields in the center column to display USSS fields.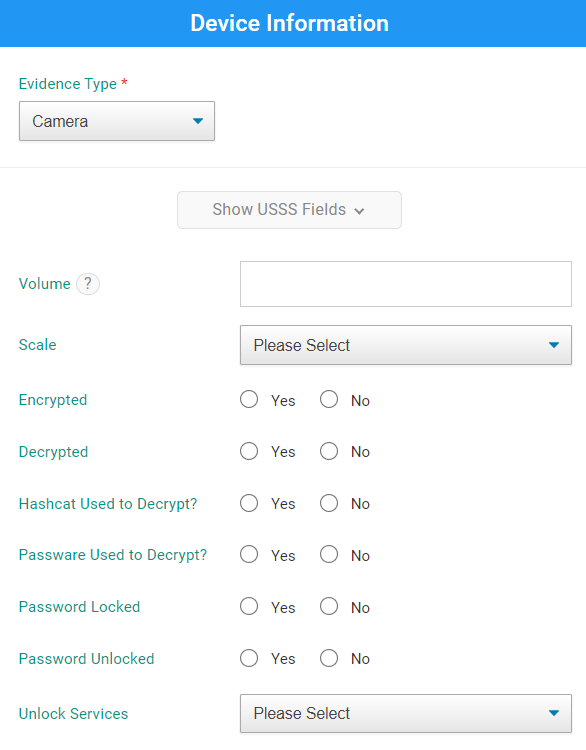 Once you submit the evidence, you will see a new section on the evidence page in the Evidence & Device Information tab for USSS Stats. Any of the fields you filled out previously will appear here.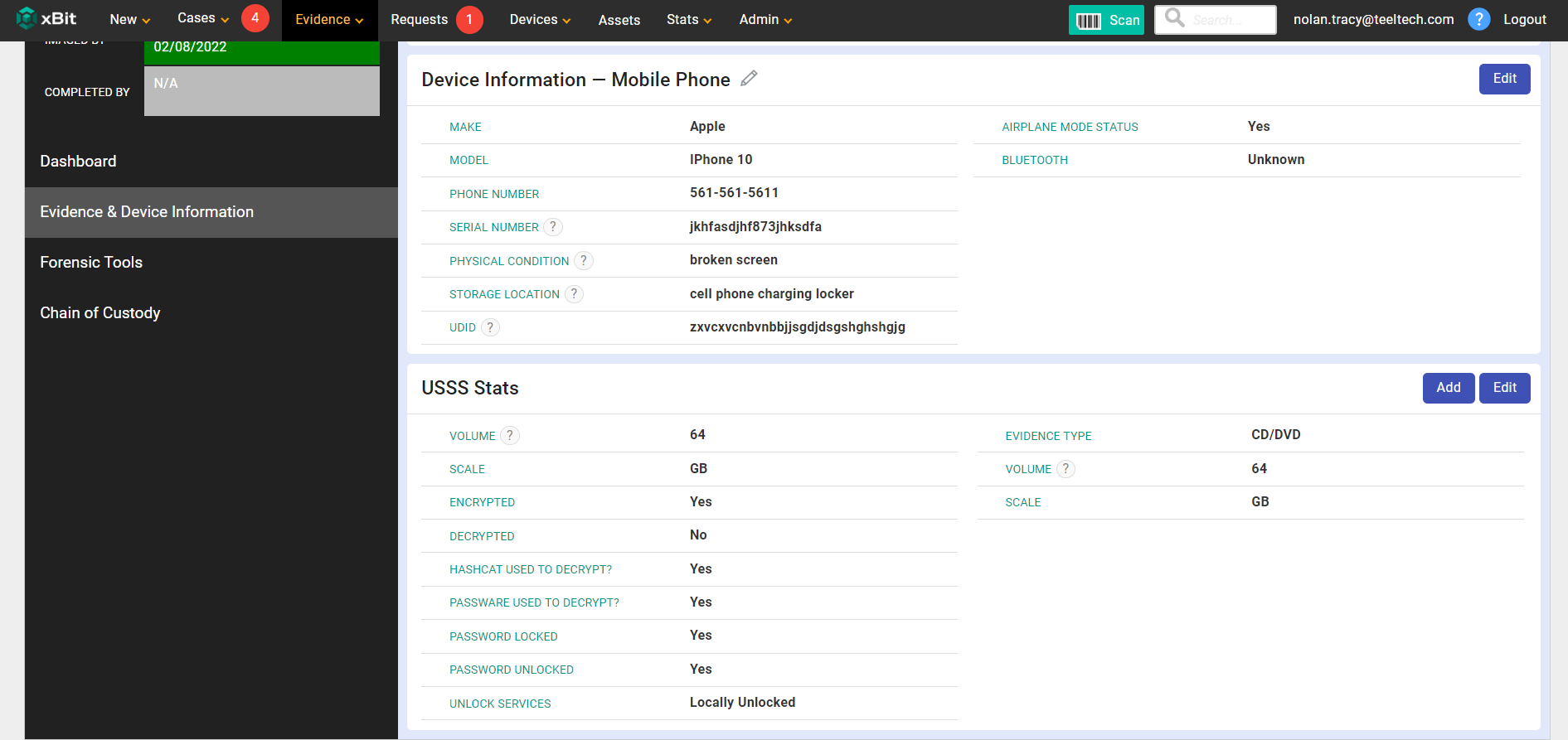 You can add relevant devices such as an SD Card found inside a camera. You can remove them if you need to.
One way that xBit is able to assist with your reporting needs is the ability to have your reports uploaded to the US Secret Service Forensic Partner Reporting to be accepted every single time.
To download your USSS stats, go to Stats > USSS Stats, set the month and user that you want stats for, and click download. You should see an Microsoft Excel file in your downloads.
Please note that you will only see evidence items on this page that have been assigned to the user you selected. To set the assigned user, go to the evidence page and select a user on the Assigned To dropdown.
---
One of the biggest obstacles to uploading your report this way is that if any required fields are missing, then the entire report will be rejected. We made it incredibly simple to make sure that new cases have all these fields, but it is very common for examiners not to fill out these fields or for legacy xBit systems to not have these fields filled out.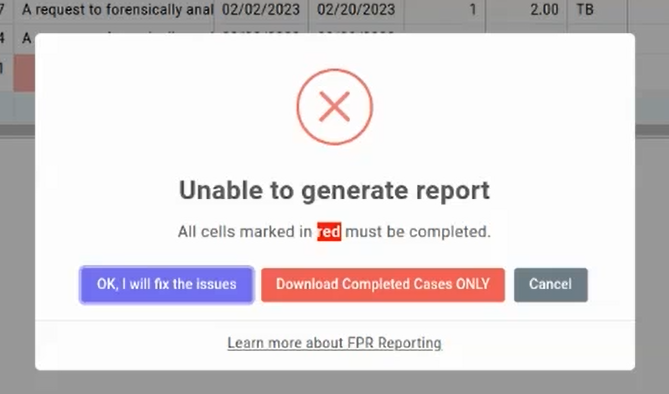 The way we do that is we alert the user to any fields that may be missing for that particular case when they go to download their report. If there are fields missing, the user is prompted to fill in the missing fields.

Clicking Fix will bring you to the case page where there is a new tab for USSS Stats. Where you can fill in any missing data.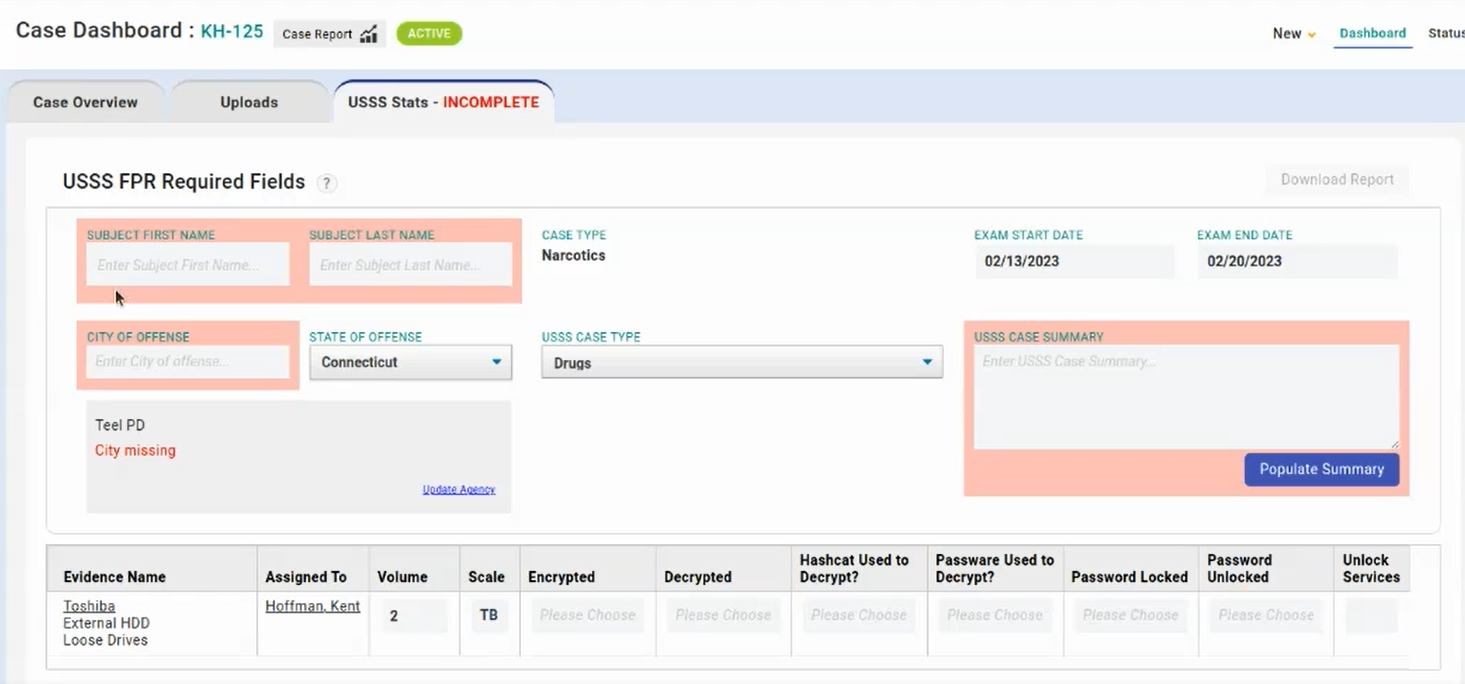 It is possible that a user will forget to add the Exam End Date. To see any cases that may be missing this date, you can go into Admin > USSS Stats and set the Exam End Date Filter to Empty.

---
What's Next