3.5
22 Feb 2023

1 Minute to read
3.5
Updated on 22 Feb 2023

1 Minute to read
---
Share feedback
Thanks for sharing your feedback!
📝 xBit 3.5 Release Notes - Latest 🔥
Create views of your case and evidence data unique to the needs of your agency. Choose your style, filter and sorting options!
What you can expect with the latest release 😋:
Customizable Case Manager
Customizable Evidence Manager
Add multiple Views of your Cases and Evidence
🚀 New features
---
🧩 Table View Builder - Custom Case and Evidence Views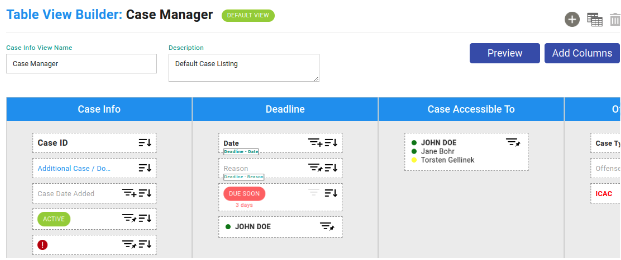 Get the details you need at a glance! You now have the ability to display any fields (columns) in the Case and Evidence Manager pages. Even better, you can make multiple views of each! Add, remove, and rename any columns and customize the fields within those columns. You can also set whether those fields can be used to sort or filter results.
Add multiple views that may be useful for different users and different purposes.

From any of the fields you include in the case manager, you can set filters for values found within those fields.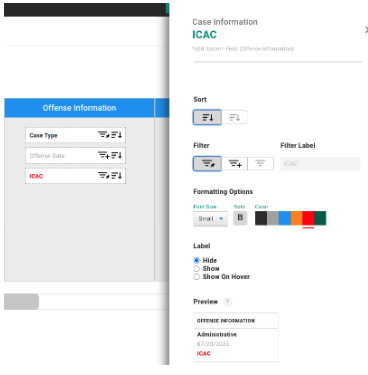 Stylize the fields as you please. Increase or decrease emphasis on fields with font size, font weight, and color.
Choose whether a field has a label shown, hidden, or revealed on hover.
Get a preview of what the column will look like in real time.
Get the details you need at a glance!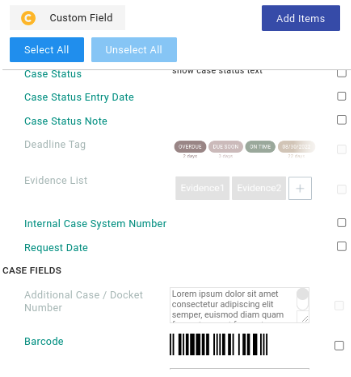 Choose from any field in xBit relevant to the case or evidence form and add it to the manager.
🗺️ Number of Evidence Items completed added to Status Explorer
On the status explorer page, you can measure both the number of evidence items completed and received as a metric.

🗒️ Notes added to lab submission request
Save notes for request submissions that you are in the middle of processing.

🪲 Bug fixes
---
Fixed issue with error handling for barcodes
Fixed issue where report images misaligned with their labels
Users are now logged out after pw change
Fixed issue where some memo fields couldn't be edited
Fixed bug where view evidence page lists all expenses
Fixed issue where External Request Manager was not displaying data.
Date assigned for evidence bulk assignment is now a required field.
---
What's Next